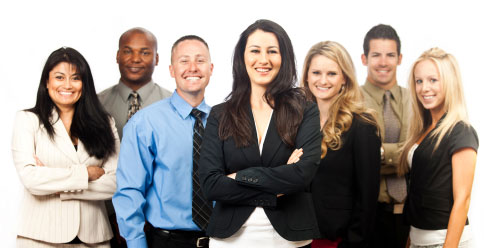 2018 is our 10th year of the AMLA Leadership Program. This is a program dedicated to identifying, cultivating and educating the next generation of industry leaders by delivering a comprehensive leadership training experience for selected participants. The one year curriculum develops leadership and industry skills at both the state and national levels. The AMLA Leadership Program strives for the participants to further develop their career in real estate finance. Leadership Program Testimonials:
"The Leadership Program offered by AMLA was probably the greatest benefit that I have gotten since being a member for over 20 years. Participation was very rewarding and interactive. Very useful and definitely thought provoking. I am very glad to have been a participant in the program and would recommend it to anyone looking to gain more industry insight and knowledge. The AMLA Leadership program is an experience that will live long in my memory."

Joe DiGiovanni, Executive Vice President
Corporate Job Bank

"During my time with AMLA, I have had the opportunity to participate in the Leadership Program. Throughout the program, I was able to network with quality professionals in the real estate finance industry, and strengthen my leadership skills through education and training by great leaders. The experiences were greatly rewarding and most definitely helped propel my career in the right direction within the mortgage industry."

Michael Gallaugher, President
Toro Insurance
Questions: Contact Linda Costello at 480-221-0421.