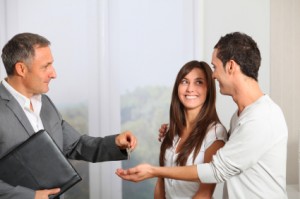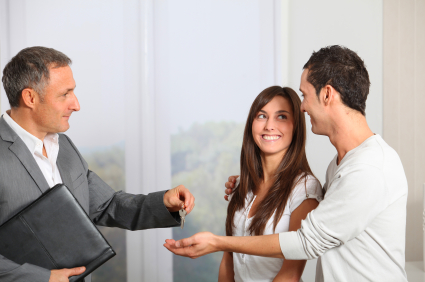 Posted in Phoenix – Tucson Market  |  Posted on 02-02-2012  |  Written by Metrostudy News
(Phoenix, AZ – February 2, 2012) Most local housing and economic indicators are trending in the right direction in the Phoenix housing market, according to Metrostudy, a national housing data and consulting firm that maintains the most extensive primary database on residential construction in the US housing market.
New home starts in the Phoenix area numbered 6,608 in 2011, which is the calendar-year low for this housing cycle and the lowest level of activity since 1967.  Starts, which are based on Metrostudy's lot-by-lot survey of all new construction subdivisions in Maricopa and Pinal Counties, are down 8% from 2010.  "Starts in the second half of 2011 were up 30% from the same period the previous year, which suffered unduly from the hangover following the expiraiton of the homebuyer tax credits," said Ben Sage, director of Metrostudy's Phoenix division.
Regarding new-home supply, inventory figures are reasonably low, which indicates that builders are constructing homes only to meet current demand.  Total new home inventory (single family), which includes all homes that have been started but are yet to exhibit any evidence of occupancy, fell to only 4,519 units at the end of December. The number of new inventory units that are finished but empty, many of which are under contract, fell 28% from the end of 2010 and now number 1,847 units, which is the low point for this housing cycle.  This represents a 3.3-month supply, "which is manageable," said Sage, "given the current state of real estate. The relatively low count of new homes in inventory is critical to an eventual recovery.  It illustrates that the problem is not with new-home supply as much as with demand.  When buyers return, builders will have to start more homes because they will not be able to satisfy the demand from their current inventory."
"It's been a long few years for homebuilding, but things are looking up.  Resale prices are starting to recover, which will help builders be more competitive.  In 2011 resale homes, particularly those appealing to investors and first-time buyers, were priced below replacement cost.  That type of inventory is quickly clearing out, so some demand can be expected to spill over to new homes. Employment is up, unemployment is down, retail sales are up, foreclosures are down, delinquencies are down, resale demand is strong, resale supply is low, home prices are rising, and new-home inventory is low. The recovery is on track, and I believe home starts will be up this year more than most people expect."
For information contact:
Ben Sage @ 480.756.9300
email: bsage@metrostudy.com