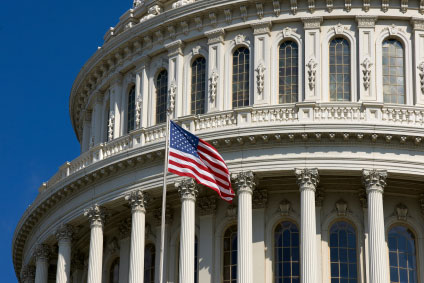 Our Government Affairs committee is focused on state and federal legislation that will affect our industry and seeks policy solutions that will help to expand and sustain opportunities for homeownership for hard working families and individuals. The committee follows bills that are introduced in the Arizona State Legislature and the United States Congress and Senate. This website will keep you, the membership, updated on the bills introduced and the status of those bills. The current versions of all of these bills can be found at www.azleg.gov.
AMLA's Government Affairs agenda also involves our primary regulator, the Department of Financial Institutions.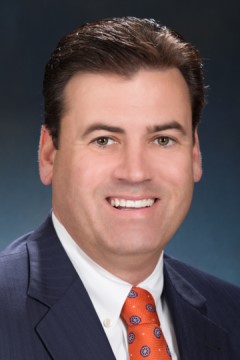 Meet AMLA's Lobbyist – Tom Farley
Tom Farley has more than 18 years of experience in non-profit administration, lobbying and government relations in both the private and public sectors. Prior to co-founding WPI, Mr. Farley was the CEO and lobbyist for the Arizona Association of Realtors (AAR) – the largest trade association in Arizona. He also ran the state's largest and most successful political action committee.
Mr. Farley has been appointed to several state commissions and committees on issues of land use, water, taxation and regulation impacting the real estate industry and property owners. He is a member or sits on the board of directors of several organizations including the Arizona Chamber of Commerce, Greater Phoenix Chamber of Commerce and the Public Affairs Professionals Association.
Arizona Mortgage Lenders Association
Federal Legislative Update
May 11th, 2023
Last month, the Mortgage Bankers Association (MBA) held their annual National Advocacy Conference, affectionately known as the "Hike the Hill" trip in Washington DC to discuss housing and mortgage financing issues and policies with our elected members of Congress.
This year's delegation of 11 Arizonians had two teams led by Don Hagan, our Arizona Mortgage Lenders Association (AMLA) President, and Kelly Powers, our AMLA VP of Advocacy, along with Shelley Vance, AMLA's Secretary/Treasurer. The two teams were able to meet personally with Senator Sinema, along with Representatives Andy Biggs, Debbie Lesko, Greg Stanton, and David Schweikert.
The discussions focused on key issues such as support for the bipartisan passage of HR 1059, a national 'Remote Online Notarization' (RON) bill to enable nationwide use of RON. Both teams urged the Members to explore legislative reforms that would reduce unwanted solicitations following a mortgage application to refinance or purchase a home from bought 'Trigger Leads' from the credit bureaus. Everyone expressed serious concerns around the Federal Housing Finance Agency's (FHFA) recently announced changes to the GSE's Loan Level Pricing Adjustments (LLPAs) as it is unworkable, and Congress should remove it.
The Arizona delegation also asked the Representatives/Senators to advance programs that reduce barriers to home ownership and support the bipartisan principle of housing affordability with the Affordable Housing Credit Improvement Act, the Neighborhood Homes Investment Act (Introduced and sponsored by our own US Senator Sinema), the Housing Supply and Affordability Act, and the Downpayment Toward Equity Act.
Almost immediately after the Conference and meeting with the Kelly Powers' team, (she is also a 5th Congressional District constituent of) Congressman Biggs introduced a Bill that would mandate the FHFA remove the LLPA's DTI ratio component. (Update: Yesterday the FHFA themselves agreed to remove this LLPA component. HOORAH! 😊)