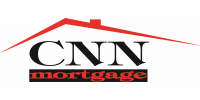 After 20+ years working side-by-side in the mortgage industry, Ned Kneadler and Chris Lagerblade founded CNN Mortgage in 1997. CNN Mortgage has built a strong reputation as a well-known mortgage banker, serving the lending needs of real estate professionals, builders, credit unions, community banks and individual homebuyers throughout the state.

CNN Mortgage is a full service mortgage banker with an experienced staff offering guidance in every area of mortgage lending. With access to a full range of mortgage sources, our licensed loan originators are dedicated to finding the right loan with the rates, terms and costs to meet your unique needs. But that's just the beginning of our service; throughout the lending process, CNN provides regular loan updates and progress reports so our customers always know the state or your loan.

"We look forward to putting our mortgage service to work for you!"
Consumer Information:
Contact Ned Kneadler or Dave Bourland
7025 E. Greenway Parkway
Scottsdale, AZ 85254
480-443-9090
nedk@cnnmortgage.com
daveb@cnnmortgage.com
www.cnnmortgage.com