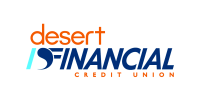 Experience the Credit Union Difference! Desert Financial is a not-for-profit cooperative. Unlike other financial institutions that focus on profit and stakeholders, our credit union is comprised of members who share their resources, including profits, to help each other. At DSFCU, we're committed to helping our members achieve their financial goals by providing innovative tools, resources, products, and services that uniquely address the needs of our community.
As our members do more business with us, we're able to offer even more attractive rates, higher dividends, cash back rewards, free services, and membership perks -- while giving generously to help strengthen local communities. With 47 branches in the valley, we have a location near you!
"If you're ready to experience a financial institution that's all about you and your community, we invite you to join the over 300,000 members who have chosen to become a part of something better."
Consumer Information:
Contact Sherry Olsen, Manager, Real Estate Lending
148 North 48th Street
Phoenix, AZ 85034
602-695-3825
sherry.olsen@desertschools.org
www.desertschools.org