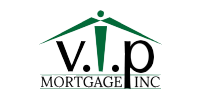 VIP Mortgage was formed in 2007 in the wake of the mortgage meltdown. Our company is built on relationships. When we started, we were determined to restore the reputation of the mortgage industry. Our clients, referral partners and our employees have played a crucial role in doing what we set out to do. People are truly our priority at VIP.

VIP Mortgage is located at:
9221 E Via De Ventura
Scottsdale AZ 85258

Our web address is https://www.vipmtginc.com and our phone number is 602-551-7999.