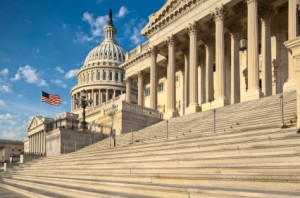 From Mike Fratantoni –  MBA's PHD Economist in  MBA's Rsearch Department:
A few highlights from February's forecast:
 We have increased our estimate of economic growth, and nudged down our expectations for the unemployment rate in 2012 given the stronger job reports the last two months.
Our expectations for mortgage rates are essentially unchanged.  With the Fed on hold, and a growing economy, we are anticipating that mortgage rates will slowly inch upwards through the year to end 2012 at about 4.5%.
Home construction has picked up a bit, and we reflect that.  Our outlook for home sales is little changed, with a just a bit more strength in new home sales. 
We still are anticipating that home prices will be modestly positive in 2012.  (There was a technical change that impacts our forecast with respect to home prices – the median home price series put out by Census and NAR were revised lower.  Even with the same HPA assumption, this means somewhat lower purchase origination volume for the year than we had previously estimated.)
For the origination forecast, the primary change is with respect to the Q1 2012 data.  Purchase applications have come in weaker than we had anticipated, while refinance applications have come in considerably stronger.  We reflect that in our Q1 originations estimates, but our view for the remainder of the year is little changed.  As a result, our total originations forecast for 2012 is now just over $1 trillion.  We were at $992 billion in January.  As we have reported, 10-20% of refi app volume has been for HARP loans in recent weeks.
Our estimate is for roughly $1 trillion in total origination volume in 2013, but with a significant shift towards purchase business as home sales increase, home price appreciation picks up closer to trend, the cash share of sales drops, and sales activity is focused in the better performing/higher cost markets.  We expect refinance volume to drop sharply as mortgage rates continue to increase.
We continue to see an escalation of the European sovereign debt crisis and/or the situation in Iran/Middle East as the principal downside risks to our forecast.  We do see some upside opportunity in terms of purchase volume if we get a stronger spring buying season as a result of the positive job market data. 
There is more thorough data on our website, mbaa.org