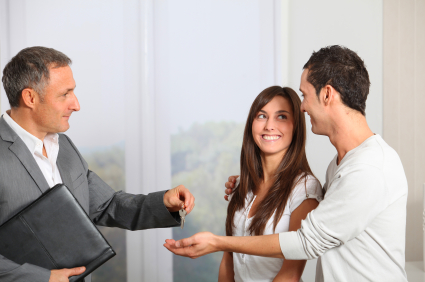 Today's real estate market is very complex. Whether you are sophisticated in the field of real estate finance… or if this is your first experience, you should retain the services of an AMLA member lender.
Our members subscribe to a Code of Ethics and must adhere to the stringent regulations of the Department of Financial Institutions (DFI). All companies doing mortgage lending in the State of Arizona must be licensed by DFI. Choose an AMLA lender for a great home buying experience.
Are you looking to purchase a home? Do you need to be pre-qualified? Are you overwhelmed about where to look for an ethical mortgage lender? You have come to the right place. The Arizona Mortgage Lenders Association stands firmly behind each and every member.
Each of our members is licensed with the Department of Financial Institutions and adheres to our code of ethics.
Ethics complaints against our members are very rare. However, if you should have an issue with one of AMLA's lenders, we have an ethics committee that will serve as a liaison between you and the lender. We are very successful in working out solutions that are satisfactory to you, the consumer.
Helpful Links:
Choosing a Mortgage Provider list of Do's and Don'ts
DO check to make sure the company you are doing business with is licensed by the Department of Financial Institutions. They can be reached at 602/255-4421 or visit their website at www.azdfi.gov.
DO obtain referrals by speaking with Realtors, friends, co-workers, neighbors and family. Start with mortgage companies that these people have had good experiences with.
DO ask if the mortgage company is affiliated with industry associations. Do their loan officers have experience and education?
DO obtain a second or third opinion.
DO ask questions if you don't understand something.
DO ask if there is a pre-payment penalty.
DO ask if escrows are included or excluded in the new mortgage payment.
DO business with a loan originator who asks lots of questions BEFORE quoting an interest rate.
DO be prepared to answer questions about your employment, income, credit history and the property you wish to purchase or refinance.
DO consider how much you wish to pay per month.
DO understand that you may qualify for loan and payments that are more than you wish to spend.
DO be skeptical of anyone who tells you that they can get you approved when no one else can.
DO obtain a signed lock letter when you decide to lock an interest rate.
DON'T accept an interest rate without disclosure of the closing costs.
DON'T pay money up front to a loan originator (except for credit report and appraisal).
DON'T sign documents that offer loan terms that are not what you expected.
DON'T assume that you can change the terms of a written agreement after you sign it no matter what anyone tells you.
DON'T overdo shopping for a mortgage provider. You'll drive yourself crazy.
DON'T be pressured to sign a contract for obligation to pay a mortgage provider if the loan does not close.
IF IT SOUNDS TOO GOOD TO BE TRUE, IT PROBABLY IS!