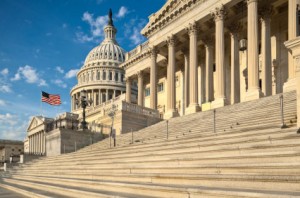 For the most current information on pending mortgage lending legislation, visit the Arizona State Legislature website at http://www.azleg.state.az.us.
Are you ready? In the upcoming Arizona Legislative session, we will be facing a number of challenges that will dramatically impact our ability to do business.It is important that we actively participate in these public policy discussions. Our "AMLA grassroots campaign" is your vehicle to provide that perspective. Through AMLA, our collective interests have a greater voice on legislation and policies that affect our jobs, our families and our future.
Your participation helps ensure that we continue to be recognized and remain an important resource for policymakers. We have developed an effective means, by utilizing e-mail, to communicate legislative updates and provide you an opportunity to respond.AMLA's goal is to keep our members up-to-date on all legislative issues relating to the mortgage industry here in Arizona. We are collecting information from our members, so we can create our own legislative database and send out industry updates as they are happening at the state capital. To learn more about AMLA's Legislative Work, click here.
Enter your email address in the form to the right and we'll keep you up date on all legislative events AMLA participates in.
Alternatively you can join the Mortgage Action Alliance campaign through the MBA.