Get Involved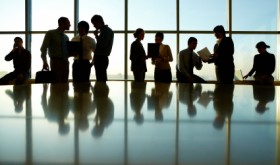 The Arizona Mortgage Lenders Association was developed for its members, by its members and we need your help! … [Click Here To Learn More...]
Join AMLA
Join today to be a part of Arizona's fastest growing industry association serving the mortgage lending industry.
Submit your application today so you and your organization can begin enjoying the benefits of AMLA membership!
Member Testimonials
"As a long-time member of AMLA, I have had the opportunity to watch and appreciate the importance of their lobbying efforts on behalf of the mortgage industry. AMLA's professional approach with both our Arizona Representatives and our national Congressmen has allowed our industry to avoid unreasonable laws from being passed in our state, where many other states have been less fortunate."

Ted Theiste
Sales Manager, Envoy Mortgage
"I have had the privilege of being a member of the Arizona Mortgage Lenders Association for over 10 years. There are countless benefits to being a part of AMLA, especially for associate members. I have made many friends, been introduced to the 'movers & shakers' of the lending industry and have numerous resources at my fingertips. Once you become involved in AMLA, you do not want to stop at being just a member — you will feel compelled to serve in a greater capacity."

Kathryn Christen
Vice President, AppraisalTek
Convention Chair for AMLA
Member of AMLA's President's Club
AMLA Membership Application
Click here to apply online for membership in the Arizona Mortgage Lenders Association. You can also download our application and mail it in.